New Rabbit Fashionista Figurine Toy Course
18.3.2023 at 10.00
–
19.3.2023 at 16.00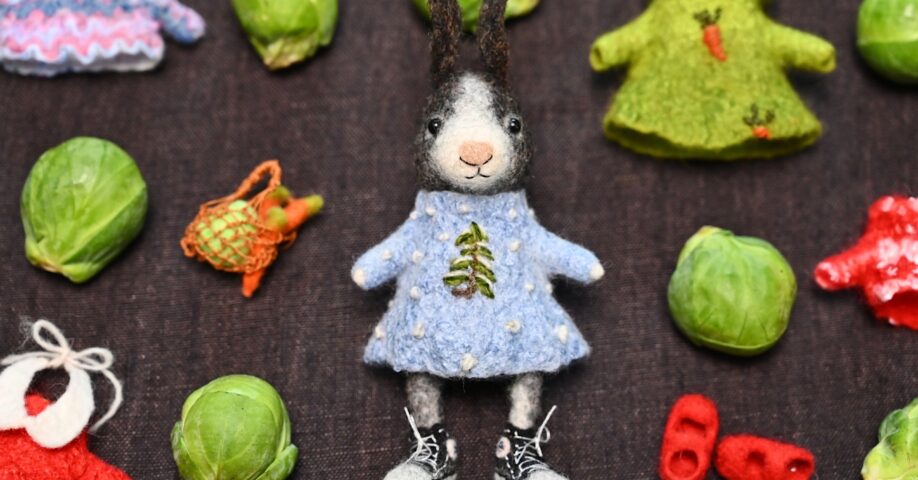 In this 2-day new felting course you will make the cutest rabbit figurine toy with stylish clothes all made by 3D wet felting technique. During the class you will learn how to design models for animal-shaped figurine toys, how to work with different types of wool, and the basics of needle and wet felting. As a result, we will make funny rabbit with nice dress or sweater and tiny shoes. Working with felted miniatures requires a lot of accuracy and patience but is it a great fun. This workshop is suitable for experienced feltmakers and for the passionate beginners. Course is for adults only. Most of tools to use in the class are provided by teacher. All materials for toy (wool, fibres and toy eyes) cost 10 € (including VAT 24%) and can be bought from the teacher.
Teacher: Yaroslava Troynich, Felt Artist
Number of places: Maximum number of course participants 10, There are available places on the course.
Name of course location: Petra – Taideluokka, Konstklassen, Pohjoinen Suotie 5 A, 02700 Kauniainen
Language: English
Date and time: Saturday: 10.00 – 16.00 Sunday: 10.00 – 16.00
Spring term: 18.3.2023 – 19.3.2023
Price: 37,00 €
Registration begins: 14.11.2022 10.00
Events webpage