Enchanting art
1.3.2023 at 11.00
–
30.3.2023 at 16.00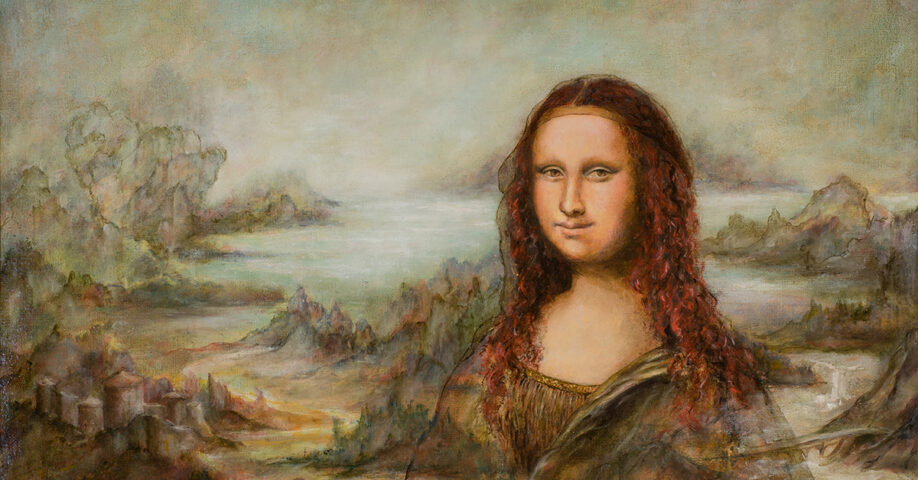 Enchanting art exhibition in the Gallery
1. – 30.3.2023
Eva Luostarinen was born in Hungary. As a young woman she dreamed of becoming a ceramicist, but studied economics. She started painting in Finland in 2000. Ever since her first brushstroke, she became completely devoted to painting. Over the years, she participated in many courses. She began her painting with oil paints, later tried acrylic paints as well as watercolor techniques. She began studying the techniques of old masters in 2006. Eva has already organized over 100 exhibitions in Finland and Hungary.
In the exhibition is paintings with technique from the Renaissance to modern art.
If you are interested in buying a painting contact: eva.luostarinen@pp.inet.fi
What: Enchanting art exhibition
Where: The Gallery in Kauniainen Grankulla, Thurmaninaukio 6
When: 1.- 30.3. 2023
mon, thurs 11 – 19
tues, wed, fri 11 – 18
sat 10 – 15
The Gallery is free to visit for everyone, open for every age and is accessible for wheelchair users.The Cultural services of Kauniainen – Grankulla are responsible of the Gallery.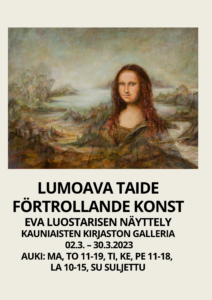 Events webpage