The City of Kauniainen's coat of arms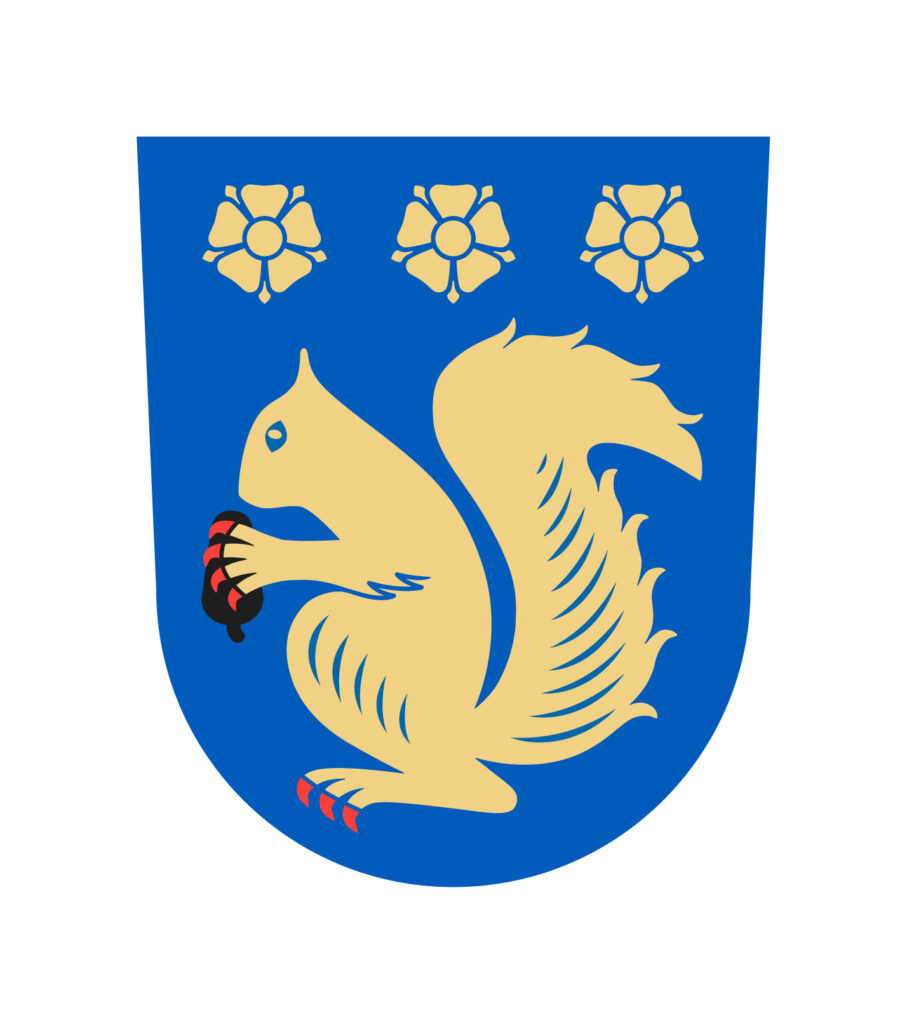 The city's coat of arms dates back to 1951.
It was designed by graphic artist Ahto Numminen.

The squirrel holding a spruce cone is an allusion to Kauniainen's original Swedish name, Grankulla (Swedish gran = spruce tree). The heraldic roses symbolise the area's traditional image of one-family homes with big gardens.
There is no blazon, or formal description, of the coat of arms in English, but in a direct translation from the Finnish, it shows a blue ground with a seated squirrel holding a spruce cone and above it, three heraldic roses. .
The council of the borough of Kauniainen approved the coat of arms at its meetings on 5 June 1951 and 10 January 1952. The Ministry of the Interior officially granted the coat of arms on 11 November 1952.