Reading Drama at Vallmogård- Storm
27.11.2023 at 19.00
–
20.00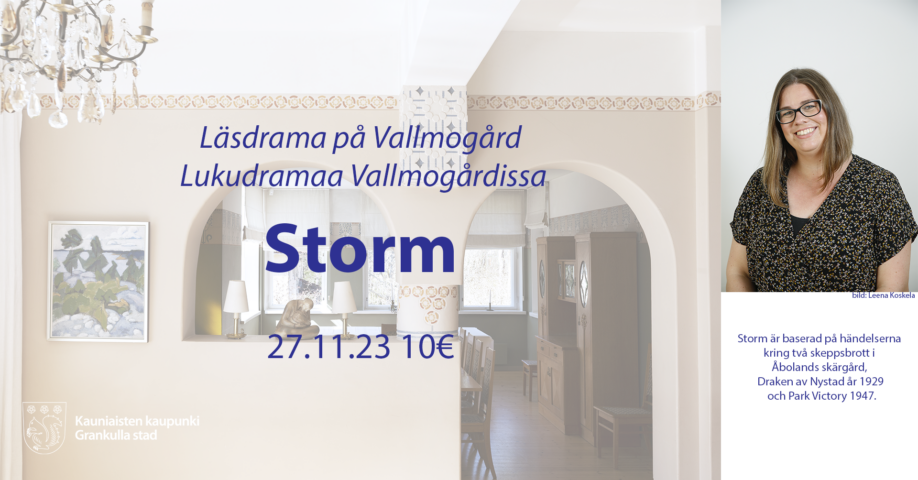 Reading Drama at Vallmogård – Storm
Hanna Åkerfelt's Storm is based on the events surrounding two shipwrecks in the Åbolands Archipelago, Draken of Nystad in 1929 and Park Victory in 1947.
We hope that everyone comes walking, with public transport or by carpooling. Parking spaces are limited near Vallmogård. More parking spaces can be found at the beginning of Valmukuja.
What: Reading Drama at Vallmogård – Storm
When: Monday, November 27, 2023, at 7:00 PM – 8:30 PM.
Where: Vallmogård, Valmukuja 3, 02700 Kauniainen
Cost: €10, tickets can be purchased on-site.
Language: Swedish
Organizers: Actress Nina Hukkinen, in cooperation with Kauniainen's cultural services.