Reading Drama at Vallmogård – Det går flera tåg till Buddha
2.10.2023 at 19.00
–
20.30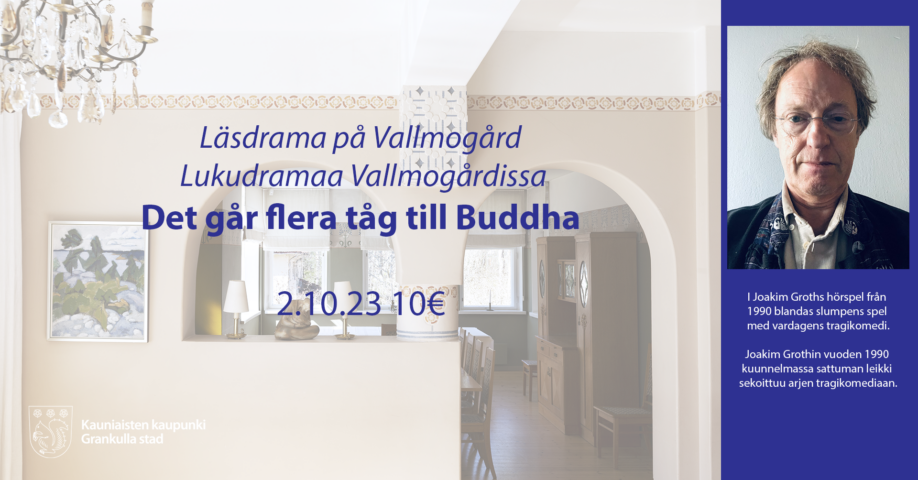 Reading Drama at Vallmogård – Det går flera tåg till Buddha
Two strangers meet at a railway station. Or are they really strangers after all? While waiting for their trains, they begin to spend time together, and the conversation takes unexpected turns. In Joakim Groth's 1990's play, the game of chance mixes with the tragicomedy of everyday life.
The actors reading the drama are Cecilia Paul and Elmer Bäck.
We hope that everyone comes walking, with public transport or by carpooling. Parking spaces are limited near Vallmogård. More parking spaces can be found at the beginning of Valmukuja.
What: Reading Drama at Vallmogård – Det går flera tåg till Buddha
When: Monday, October 2, 2023, at 7:00 PM – 8:30 PM.
Where: Vallmogård, Valmukuja 3, 02700 Kauniainen
Cost: €10, tickets can be purchased on-site.
Language: Swedish
Organizers: Actress Nina Hukkinen, in cooperation with Kauniainen's cultural services.