'H' was here
30.5.2023 at 11.00
–
17.6.2023 at 14.00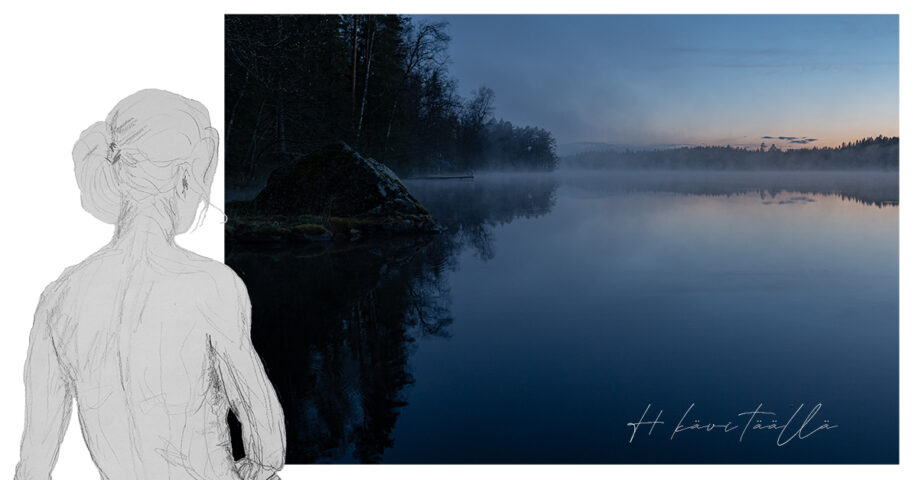 'H' was here
30.5.-17.6.2023
Helena and Harri Perhonen's photo exhibition 'H' was here' presents photographs of a personal experience of the landscape.
The world is full of pictures of beautiful landscapes, but which landscape is important to you? The same landscape can be significant to one person and trivial to another. When landscapes are connected to our own lives, they become special to us. We have been in these landscapes – 'H was here'.
To emphasize the subjective experience of the landscape, I have added a viewer to the images. I have used my husband Harri Perhonen's drawings, which are drawn according to a living model. Many of them are croquis technique, drawn in just a few minutes. When you have a short, limited amount of time to draw, you need to focus on the essentials rather than the details. The feeling of incompleteness remains in the drawing and thus emphasizes the sensitivity and vulnerability of the character.
The quickly drawn figures form a contrast to the landscape of the photograph, which has been formed over a long period of time and hopefully will be preserved for future generations. Man is only on a short visit to Earth – 'Homo sapiens was here'.
At the exhibition, you can vote for your favorite photo and win a photoprint for yourself in a raffle.
Helena and Harri Perhonen are amateur visual artists from Espoo. Helena Perhonen has participated with her photographs in several group exhibitions and organized solo exhibitions in Helsinki 2020, Tallinn 2021 and Somero 2022.
More information:
Helena Perhonen
helena.perhonen@gmail.com
www.helena-perhonen.com
What: Inside/Outside the Box III artexhibition
Where: The Gallery in Kauniainen – Grankulla, Thurmaninaukio 6
When: 30.5.– 17.6.2023
Mon – Fri 11 – 18
Sat – Sun closed
The Gallery is free to visit for everyone, open for every age and is accessible for wheelchair users.The Cultural services of Kauniainen – Grankulla are responsible of the Gallery.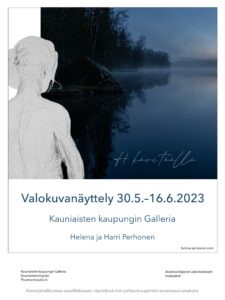 Events webpage