Graniday
19.5.2022 at 17.00
–
21.00
Graniday is held in the center of Kauniainen, on Thursday 19.5 from 5pm. Some of the programs will start earlier in the day.
There will be music, dancing, markettables and fun! The event is childfriendly. You can get a markettable here.
We are also celebrating 50 years of Kauniainen as a city.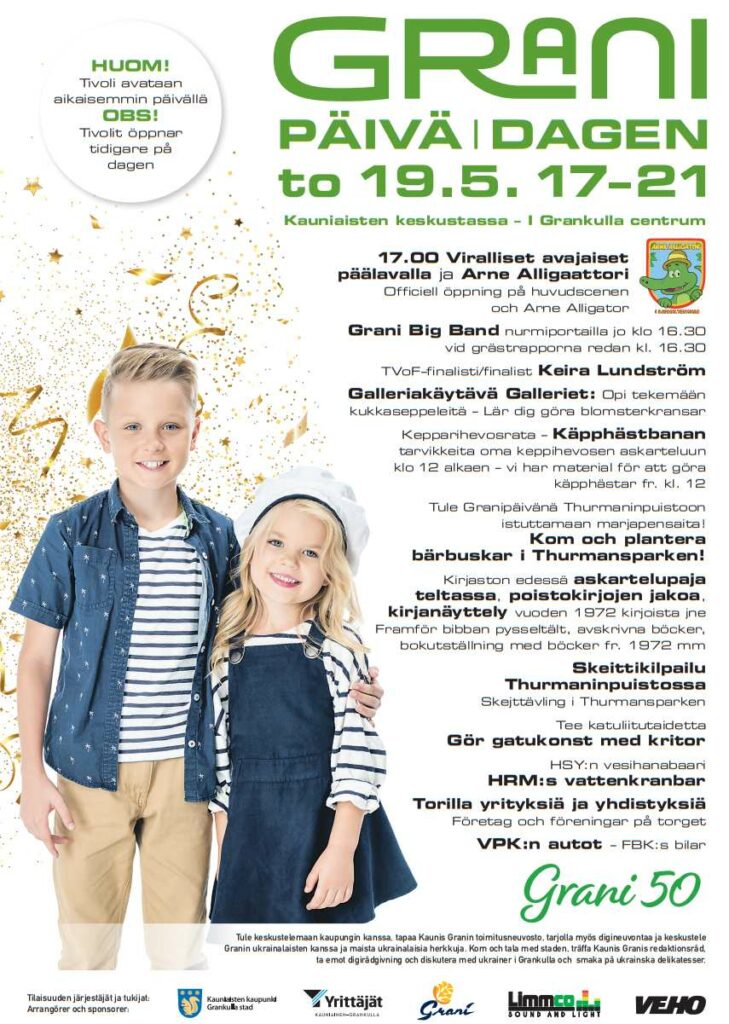 Events webpage