Graniday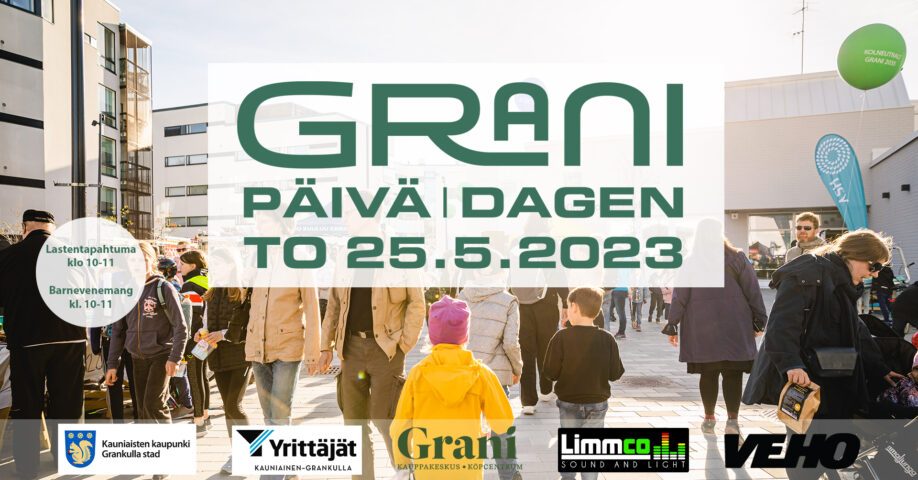 Graniday is held in the center of Kauniainen, on Thursday 25.5 from 5pm.
The morning starts with program for children of all ages, and at mid-day the funfair and the hobbyhorse corner open. Graniday officially opens at 17 and then there will be music, dancing, market tables and fun!
You can book a market table here: granipaiva.fi
We'll see you at the Graniday!
Events webpage