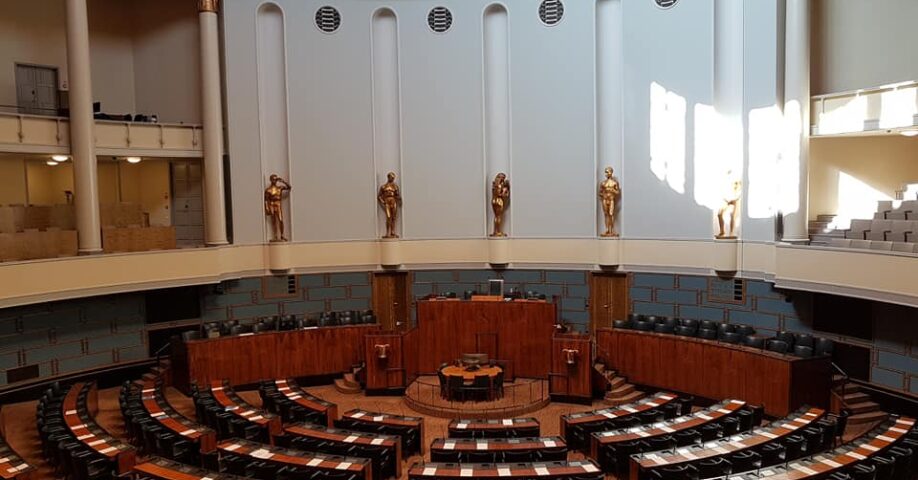 Parliamentary Elections
According to the Finnish Constitution sovereign power in Finland belongs to the people, represented by Parliament convened in session. The Finnish Parliament is unicameral and comprises 200 representatives.
Members of Parliament are elected every fourth year. The election day is the third Sunday of April in the election year, unless Easter affects this schedule. Every Finnish citizen who has reached the age of 18 not later than on the day of the election is entitled to vote in parliamentary elections.
For the purpose of parliamentary elections the country has been divided into 13 electoral districts in accordance with the division into provinces. Kauniainen is part of the Electoral District of Uusimaa.
Election day for the 2023 parliamentary elections: Sunday 2 April 2023.
Advance voting in Finland: 22–28 March 2023.
Voting in the Parliamentary Elections
If you are entitled to vote, you will receive a notice of right to vote by mail. The notice will be sent in electronic format if you have activated the Suomi.fi -messages service and given your consent for all official notifications to be sent to you electronically.
On election day, 2 April 2023, you can only vote at the polling station mentioned in the notice of right to vote.
Voting in Advance in Kauniainen
Kauniainen City Hall, 22.3.2023–28.3.2023
Thurmanin puistotie 3 (entrance through the back door, accessible)
Monday–Thursday at 9–20
Friday at 9–18
Weekends at 10–15
Voting on Sunday 4 April in Kauniainen
Mäntymäen koulu
Voting areas 1–2: Mäntymäentie 2.
Voting area 3: Palokunnantie 12. Note! Only enter from Palokunnantie 12, you can't go through the building.